The Art of System Biology and Nanoscience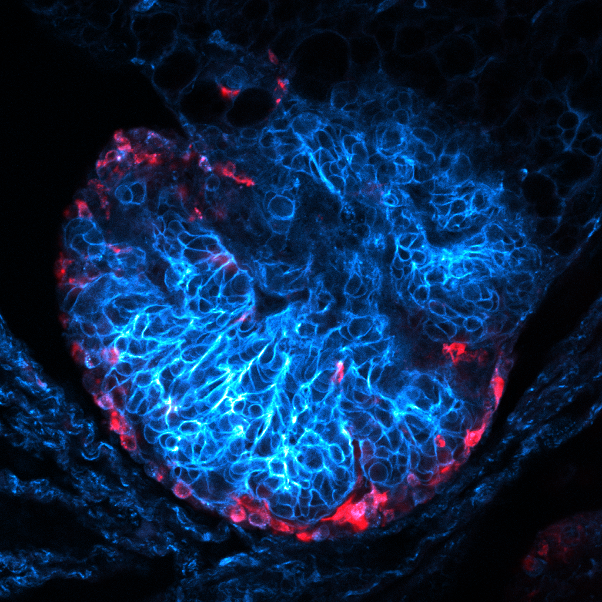 March 18 - March 19, 2016
Spectrum: The Art of Systems Biology and Nanoscience
Peters Projects / Gerald Peters Gallery
1011 Paseo De Peralta
Santa Fe, New Mexico
87501
Gerald Peters Gallery and Peters Projects, in association with The New Mexico Spatiotemporal Modeling Center (STMC) and Los Alamos National Laboratories, is pleased to present Spectrum, a contemporary invitational art exhibition planned for March 18-19, 2016 at Peters Projects in Santa Fe, NM. The exhibition's focus is on works created by artists who are known for the integration of science in their art practice.
Expanding on the annual STMC event, The Art of Systems Biology and Nanoscience, the exhibition will again include lectures and workshops promoting the application of the physical sciences and mathematics to solve complex problems in human biology. The intent of this show is to broaden the discussion of the ever increasing intersection between art and science while providing a window into the advanced microscopy, nanoscale engineering and computer simulations used and applied at the STMC.
Works of art by regional and national artists, including Suzanne Anker, Todd Siler, Julia Buntaine and Brian Knep, will be exhibited alongside microscopy images from UNM and LANL scientists.
---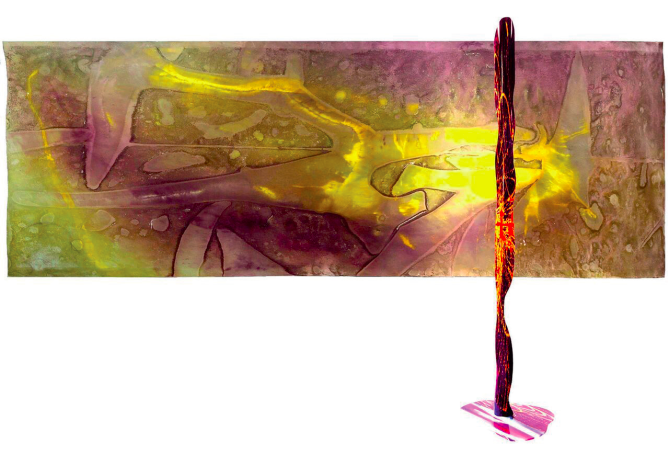 Above: Todd Siler, Grasping Synapses with photosculpture High-Energy Thoughts
2016 Participating Artists
Suzanne Anker
Adam Belt
Julia Buntaine
Eric Gardun᷉o
Michal Gavish
Brian Knep
Lee Montgomery
Charles Ross
Todd Siler
2016 Agenda
Friday, March 18, 2016
5:30 - 7:00 PM: Opening reception and gallery viewing
6:00 - 6:45 PM: Public lecture: "Unlocking the potential of stem cells: Promise or Hype?", Dr. Jennifer Gillette, University of New Mexico School of Medicine
6:45 - 7:00 PM: Audience questions
Saturday, March 19, 2016
10:00 AM - 7:00 PM: Gallery Viewing
11:00 AM - 4:00 PM: The UNM Nanoscience and Microsystems Engineering Program's "NanoDays" children's activities
1:00 PM: Announcement of New Mexico teacher winning "GloFISH" for classroom
5:00 PM: Reception
5:15 - 5:45 PM: Featured artist talk: "ArtScience: Realizing the Impossible", Todd Siler
5:45 - 6:00 PM: Audience questions
6:00 - 6:45 PM Public lecture: "In search of an Achilles' heel for HPV, a virus that causes 5% of cancer worldwide", Dr. Michelle Ozbun, University of New Mexico School of Medicine
6:45 - 7:00 PM: Audience questions